Whale Watching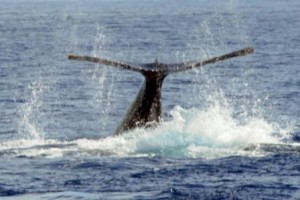 The annual migration of the gray whale is currently underway, and Half Moon Bay is the perfect spot for witnessing the journey of these spectacular creatures. Beginning in early December through the end of March, approximately 15,000 gray whales swim south from the icy waters of the Arctic to mate and nurse their young in the warm, shallow lagoons along Magdalena Bay in Baja, California. The full round-trip migration from the Bering Sea to the Baja calving lagoons is approximately 10,000 miles, the longest known migration for any mammal. Gray whales move at a steady speed of about five miles per hour, and most can be spotted in an area that extends from the kelp beds (about 3/4 miles from the shoreline) out to the horizon. For those who like to plan ahead, March through early April is a great time to spot humpback whales as they begin moving closer to shore.
Several local companies offer whale watching excursions:
Coastal Repertory Theatre
Opening February 11
By Michael Frayn
Directed by Mark Drumm
February 11 – March 5, 2011
Michael Frayn's frantically funny farce Noises Off, follows the on- and off-stage antics of an inept acting company as they stumble from dress rehearsal to disastrous final night of a third-rate bedroom comedy called Nothing On. Everything that can go wrong does, resulting in absolute hilarity. Considered by many to be the funniest play of the 20th Century, in this play-within-a-play, everyone gets caught in the act. Noises Off has had audiences laughing for over 25 years, including two Tony-nominated Broadway runs.
21st Annual Pacific Coast Dream Machines Show
May 1, 2011 at Half Moon Bay Airport
For a remarkable and singular experience, there's nothing that matches up to the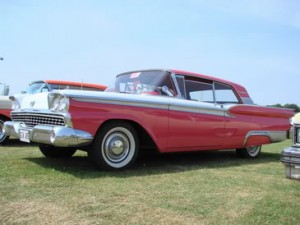 Pacific Coast Dream Machines Show, Half Moon Bay's massive celebration of mechanical ingenuity, power and style. It's a whimsical, fascinating, amusing, curious and absolutely unique show and tell spectacle featuring 2,000 magnificent driving, flying and working machines from the 20th and 21st centuries. The world's coolest cars of every era and style, model-T fire engines, vintage busses, custom motorcycles, tricked out trucks, sleek streamliners, one-of-a-kind antique engines and tractors and historic military aircraft will be among the mesmerizing displays. The spectacular 21st annual show takes place on Sunday, May 1 from 10 a.m. to 4 p.m. at Half Moon Bay Airport, located in the picturesque seaside town of Half Moon Bay about 20 miles south of San Francisco. The show benefits the Coastside Adult Day Health Center.